Lake Tahoe's climate poses challenges unique to its residents. Winter offers great opportunities for playing in the snow but it can also bring a lot of frustration to home owners. JM Plumbing  is dedicated to relieving these frustrating times and possibly avoid them all together. Don't waste your time on annoying/preventable plumbing problems.
House Checks
We offer HOUSE CHECKS, including thorough inspection of plumbing systems and hydronic heating. We provide preventative maintenance that avoids potential plumbing issues that could become big problems. Every house check includes crawl space inspection for potential plumbing problems and even bear damage assessment when necessary. (Yes, we have done this!)
Winterization
WINTERIZATION is the best way to prevent frozen or broken pipes from severely damaging your home. We offer piece of mind that your investment is safe through the harsh Sierra winter. Whether you are a part-time or year round resident, you should winterize your house or business to avoid costly repairs.
 * EMERGENCY SERVICES are available in a timely manner.
DRAIN CLEANING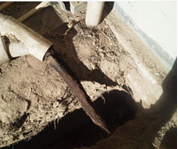 Lake Tahoe is known for its beautiful forests full of surrounding trees. Unfortunately, these trees can cause damage to your sewer lines. Roots are the culprit for most sewer stoppages. JM Plumbing Services provides DRAIN CLEANING for both preventative and, if necessary, emergency service lines . We can also perform Ordinance 100 sewer tests.
Boiler & Water Systems
JM Plumbing Services specializes in keeping your house comfortable in the winter with PREVENTIVE MAINTENANCE on your boiler system. Preventative maintenance to these systems is important in keeping your system running smooth and efficient. A little bit of maintenance now saves money down the road, and avoids costly repairs.
JM Plumbing Services supports all name brand WATER HEATERS. We specialize in the maintenance, service, and new installation of tankless on demand, direct vent, and indirect water heaters.
Remodels & Additions
Are you ready to give your home that new look? JM Plumbing Services specializes in kitchen and bathroom REMODELS AND ADDITIONS. We design plumbing systems that give your kitchen or bathroom the look you want and the comfort you deserve.
Gas Lines
Are you tired of filling up propane for your BBQ? We can eliminate this chore by adding a GAS LINE. We can perform gas conversions (propane to natural gas, for example), repair existing gas lines, or test your gas line.
Summary of Services
Remodels
Residential and Commercial
Preventative Maintenance
Emergency Service
House Checks and Winterization
Hydronics
Drain Cleaning
Ordinance 100 (sewer testing)
Water Heater Service, maintenance, and installs
Tankless water heaters
Gas conversions, Gas line installs, Repairs, and Testing
Broken pipe repair/Pipe Thawing
Faucets, Fixture, and Toilet -Service/Installs
Call us now for Reliable, Professional, and Courteous service at 775-842-1192